Yesterday we recorded a "devs play" video

---
---
We just released a new patch with Danish voice-acting by Lars Mikkelsen AND 4+ hours of developer commentary

https://steamcommunity.com/gid/10358279 ... 0147926217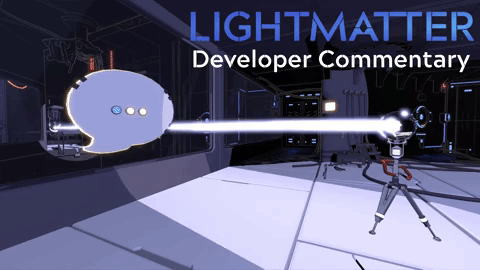 Last edited by
Wikzo
on 22 Feb 2020, 13:28, edited 1 time in total.
---
---
Here's a video that compares our old prototype levels with the final puzzles:
---
---
We recently sat down with David Bateson - the voice actor behind Virgil and Agent 47 - and played Lightmatter together. David is such a cool guy with tons of interesting stories to tell!
---
Cool! How are things on the business side of things going? If you don't mind sharing of cause. I completely understand if you don't.

As in.. are you surviving to make games another day? (hope so of cause!.. you have a talented team)
With a free demo and the full game as DLC things are a bit tricky to estimate.
The usual multiply user reviews by 50 to estimate steam sales doesn't really apply here.
Would be nice though!
Also interested in what the approximate conversion rate is. Obviously that is very game specific and has a high relation with the quality of the demo.
Also enjoyed the demo!

it did have a few pain points and unnessecary player misleading. But enjoyed it overall.
Though not enough to convert me at the current pricepoint (which is not unfair btw.). I know I am a cheapskate. With an already too big library and wishlist! The curse of PC gaming!

Supply and demand is crazy.
---