Hej I'm Jakob aka Baby Duka. I'm from Copenhagen and since late 2017 I have been working not only on
DASH: Danger Action Speed Heroes
, but also on establishing a community consisting of a variety of gamers, and gamedev-interested people. It was launched on an alpha test branch on Steam September 2018 in order to get feedback on gameplay and mechanics, to get bug reports and to test our custom server structure. The game is running on Windows and Linux with controller and/or keyboard support.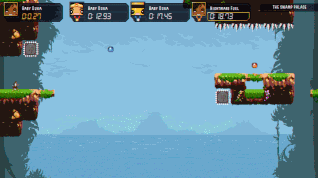 Since February this year my fellow dev Phil and I have been boosting up the features in the game along a solid Discord server (
http://discord.gg/3JPpNey
) housing about 250 DASHers who are either speedrunners, level creators, 2D pixel game fans and other wild people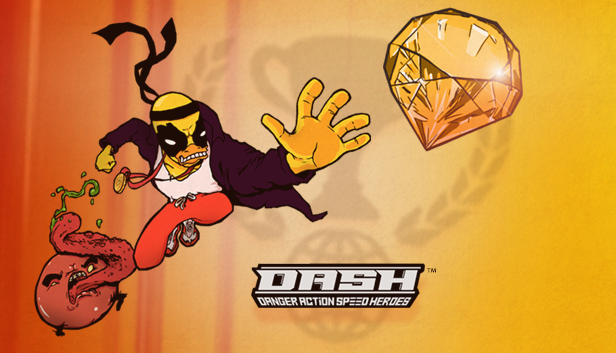 Now I want to introduce you to the game
by showing you a trailer
. But before that, let's have a look at a post I announced on our Discord server yesterday: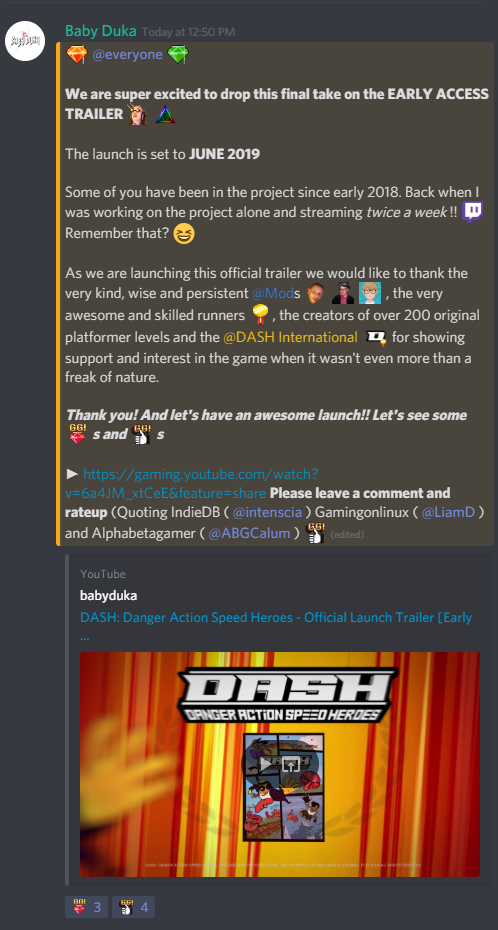 This production is a great example of making a game that would never have been the same without the community of mods and testers who make up a large team of dedicated player-devs! They're the reason I have been able to take the game from dream to demo to alpha to beta to Early Access:
DASH
launches early June 2019 on Steam and Discord Store. Until the 5th of June you are able to play and test the beta, upload levels to the official server and get a place on the leaderboard. You can get a free Steam key by joining the Discord (see below) and sending a DM to @ botlife with !getkey.
DASH
on
Steam
:
https://store.steampowered.com/app/8989 ... ed_Heroes/
DASH
on
Discord
:
http://discord.gg/3JPpNey
The game will continue to get new stuff implemented (tilesets, backdrops, music, Heroes, levels, tiles, or anything we would like) and Early Access is perfect since that vibe is exactly what DASH is about: to have the users fully engaged and to create the new toy blocks and characters relative to the crowd's dreams and needs.
Please feel welcome to join the
DASHers
- Jakob
DASH: Danger Action Speed Heroes official website:
https://babyduka.com/dashgame
Developer:
https://babyduka.com