Yarrr maties!
Old Ratskull here is searching the vast reaches of space for the mightiest of razor brains with hides tougher than titanium space grogg.
Star Pirats
is a highly accessible, online persistent multiplayer game.
Where fast paced action meets deep strategic planning. Connecting players socially in alliances across borders and platforms.
Where sly greedy PiRats. Arrogant self-absorbed Humans and snobby hyper intelligent Aliens struggles in a perpetual game of galaxy domination.
Targeting: Unity enabled browsers and Tablets.
*Control and fly your hero space ship into battle in real-time.
*Use charge based combat mechanics. A highly skill and tactical gameplay core where players can anticipate and counteract enemy attacks.
*A unique Sci-Fi setting with an abundance of humour and character.
*Build, command and arm your own gigantic space station to the teeth.
*Explore the emergent world.
*Engage in massive alliance battles and boss fights.
*Customize your hero-ship and space station to extraordinary heights. Holographic projections! Massive exhaust trails! Gold plated skulls or space diamond encrusted laser cannons with pink fur padding?! You got it!
*Tow space rocks! It's a hard job for hard men... towing.. just towing.
The project as it looks right now
(does not reflect the quality of the final game).
Models and design will change.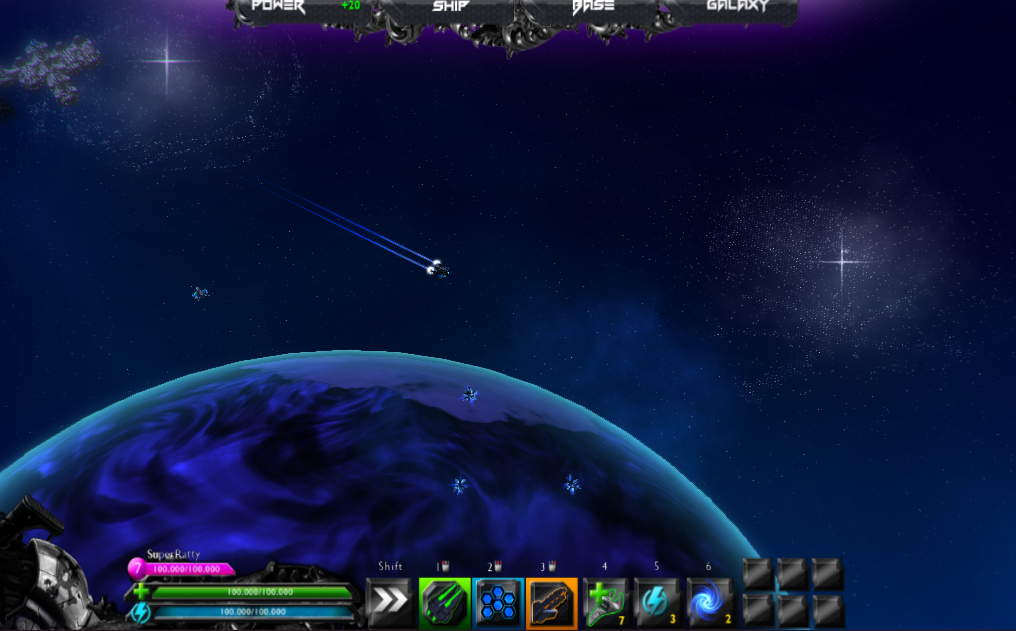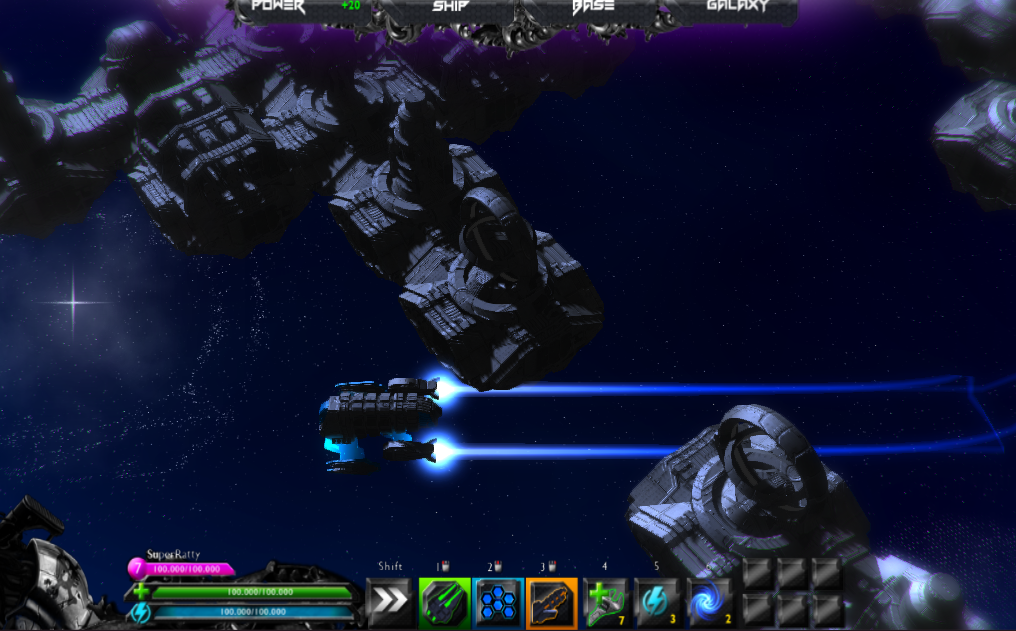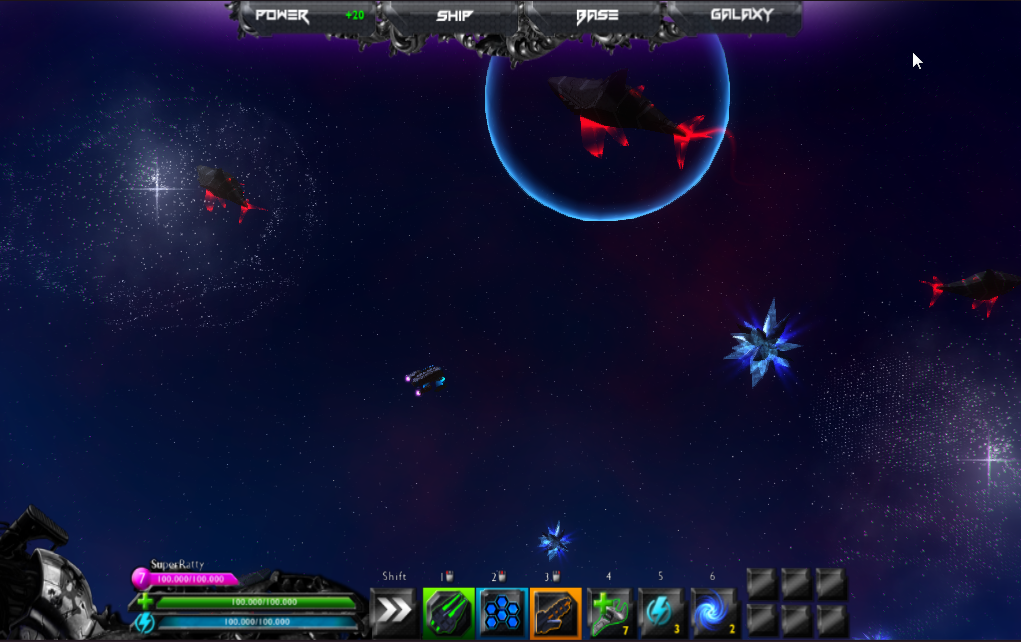 Everything starts somewhere! This is not an immidiatly paied position. I wish it were!
We will be looking for project funding continually.
A bit of patience and hard work is required untill we get there. A kick ass persistent team is a vital component in that quest.
The goal is an AWESOME game. Made be awesome people having fun!
That will hopefully land as a global IP while pushing it through massive partner channels.
The game will be using a soft free to play model. Gameplay and the player experience must never be hurt by the monetization model. With possible addition of subscription and premium models.
The optimal project senior technology partner
You have
*Excellent general purpose programming skills with a strong online focus.
*The ability to take ownership as well as give and take constructive feedback.
*Focus, perseverance and a reliable nature that refuses to quit when the going gets tough.
*A healthy dose of time resources to sink into the project.
You will get
*Even partner split of ownership.
*Monthly Salary when funding goals are reached.


(Sorry I will not be able to pay you a decent salary from my own personal savings)


*A unique opportunity to start on a fresh and bold adventure with industry veterans. *
*The chance to shape your own future free of the corporate environment.
UPDATED
* The team
The team Currently the team consists of 2 dedicated full time people. And one spare time developer. With multiple years and game releases under their belt. Ranging from AAA console to indie projects.
Experience from companies ranging from Ubisoft Massive, Deadline Games, NDS, ITE and Unity Technologies.
Tools of the trade:
Tools of the trade: Unity, C# + UnityPark Suite for netcode. (evaluating.. Photon still a possibility)
BitBucket and SourceTree for version control (GIT based)
The Star Pirats project is located in Copenhagen / Denmark.
Also if you are NOT the senior technology profile in this post. But otherwise hold an interest in the project. And think you might be able to contritute. Either through your relevant skills, sparing, network, company or investment. Feel free to drop a few lines. It would be a pleasure to hear from you.
Also are you a concept artists with exceptional skill? Looking for a new IP to develop. We would love to hear from you.
jonazdk@gmail.com
https://www.facebook.com/StarPirats