PortaPlay have an open, unpaid internposition for a level designer / level artist, who wants to work with high-quality 3D level design.
We are working on a larger PC/console title and need help with designing and beautifying 3D levels, for our story-driven tactical war-game Broken Lines, which takes place in a eastern europe, in WWII.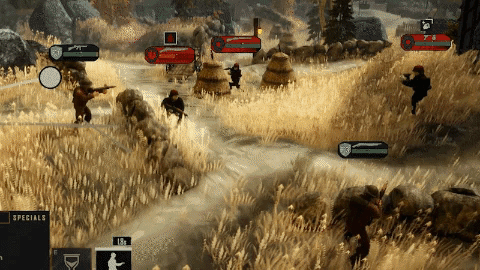 Broken Lines is game about a squad of mismatched soldiers, fighting for survival in Eastern Europe. A squad with both disillusioned and brutal veterans, as well as civilized, but mostly ineffective recruits. Who can work together and who will you sacrifice - and how many will you have them kill, to ensure their own survival?
The game features squad based combat, a WW2 like setting, RPG elements, resource management, unique soldiers and a rich non-linear story with a lot of atmosphere (inspired by FTL, Sunless Sea and Darkest Dungeon).
Short video of the combat gameplay:
https://drive.google.com/open?id=1KbtD- ... c-XdLka63G
Longer video presenting the company and showing more gameplay:
https://drive.google.com/open?id=1io8zE ... VjQszM0v_y
Your tasks will be e.g.:
-Terrain/landscape modeling
-Level art - painting textures and foliage, placing landscape props, adjusting light, color template, time of day.
-Level design - placing friends and enemies, level objectives, obstacles, covers and hazards.
-Exposition/Storytelling - camera tours, triggering of in-level events and soldiers dialogue.

Your skills - what we need:
-Unity experience
-Aesthetic sense - able to make believable landscapes
Your skills - nice-to-haves / things you will be able to learn:
-Light 3D modeling experience
-Experience with unity terrain editor
-Experience with Gaia landscape tool
-Experience with world machine or similar landscape generator
Please respond with portfolio - we prioritize applicants with sample projects that can be showcased (playable/video).
The position is primarily onsite in our office is in the center of CPH, which we share with Triband, Malte Burup and a lot of beer crates and actually free loot boxes.
Deadline for the application is "ASAP".
The position opens up 1. of october 2018 - duration is flexible.
Email me for applications / any questions:
hansvonknut@portaplay.dk