PortaPlay is looking for a gamedeveloper, to help us work with gameplay programming on several prototypes and demos, and porting our game Broken Lines to Switch consoles.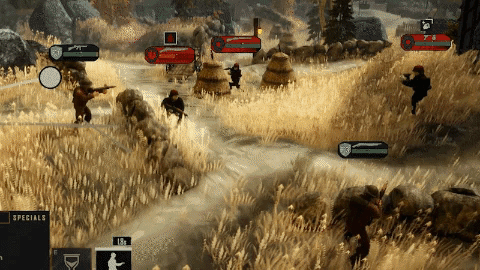 Broken Lines is a WW2 WeGo tactics game for PC and consoles, made in unity.
It releases ultimo 2019, published by Super.com
Check out some of the videos here:
https://www.youtube.com/playlist?list=P ... JvR3sFkY3o
The prototypes and demos are a story-driven rogue-lite and a swarming-AI based console game.
Your tasks will be e.g.:
-Swarming AI
-Gameplay programming
-Visual effects (from a code perspective)
-Controls (controllers)
-Editor tools (for narrative systems)
-Optimization
-Porting to Switch
What we need - your skills in:
-Unity and C#
-Editor tools
-Initiative and drive
-Robust logic and code
-Social and communication skills
-Interest in and opinions about user experience and gameplay
What we would love - your experience with:
-AI and swarming
-Shaders, particles, camera- and visual effects
-3D games (e.g. animation system, camera and rendering, scene setup etc.)
-Switch porting
-Optimization
Please apply with portfolio or c.v. with links to projects that can be showcased (playable/video).
Please include code-samples of "nice scripts" for reference.
The position is full time, onsite in our office is in the center of CPH.
Deadline for application is 25. of march.
The position is open from 1. of April (or as soon after as possible).
The position is 9+ months.
Salary depends on qualifications and experience.
Email me for any extra questions / applications:
hansvonknut@portaplay.dk
About PortaPlay:
PortaPlay is your friendly neighborhood developer, combining storytelling with non-casual gameplay. We primarily develop premium games with realistic or real-life inspired topics, themes and settings. We are an English-speaking team of 15 of mixed sex, ethnicity and race, who almost never crunch. We are working with empowerment within a flat structure and do not believe in yelling, harassment or toxic behavior in the workplace.