EDIT: Updated deadline
PortaPlay is looking for a gamedeveloper, to help us work with porting our game Broken Lines to consoles and work on the multiplayer aspects.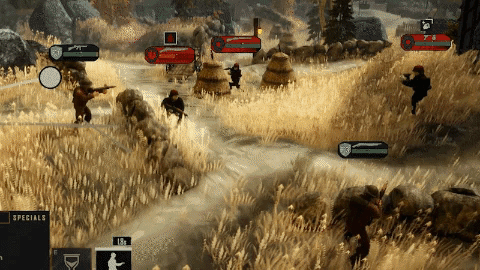 The game is Broken Lines, a WW2 WeGo tactics game for PC and consoles, made in unity.
Check out some of the videos here:
https://www.youtube.com/playlist?list=P ... JvR3sFkY3o
Your tasks will be e.g.:
-Porting to Xbox, PS and Switch
-Developing the network code
-co-design and implement the multiplayer game modes
Your skills - what we need:
-Unity and C#
-3D games
-A feel for fun gameplay
-Initiative and drive
-Robust code
-Social and communication skills
Your skills - What we would love:
-C++
-Experience in UNet, Smarfox or similar cross-platform multiplayer system for unity.
-Opinions about user experience and gameplay
Please include code-samples of "nice scripts" for reference.
Furthermore we prioritize applicants with sample projects that can be showcased (playable/video).
The position is full time, onsite in our office is in the center of CPH.
Deadline for application is 5. of december.
The position is open from early January (or as soon after as possible).
The position is 9+ months.
Salary depends on qualifications and experience.
Email me for any extra questions / applications:
hansvonknut@portaplay.dk